America in Bloom now offers the ABCs of Community programs, offering your community a chance to level up to programs that fit best.
Our Tiered Program is as Easy as A-B-C.
Discover how to make your community more beautiful and vibrant with America in Bloom programs. Start at the level that best suits your community needs. You don't need to start at Level 1. You can jump right in at Level 3 to enjoy all the benefits of being involved in America in Bloom.
We offer:
Welcome – Sign up to our monthly newsletter to gain access to our great resources
Level 1 – Activate: Your first step into the America in Bloom Community with a mini Self-Assessment of your community
Level 2 – Build: Dig a little deeper with a full Self-Assessment and access to one of our America in Bloom Advisors
Level 3 – Celebrate: Formally known as our National Awards Program, become a full member of America in Bloom for maximum impac
See below for information and pricing for each of the levels.
Level 1: Activate Your Community is an easy-to-use mini Self-Assessment tool designed to encourage volunteer community leadership – in coordination with municipal efforts – to make an ongoing commitment to community vitality, beautifcation, environmental stewardship, and the celebration of heritage.
You'll receive:
Mini Self-Assessment
Free monthly newsletters
Unlocked access to free online resources
Participation certificate to recognize your local efforts
All for only $99, it's a valuable package to help your community activate its path to transformative change.
Once your community has completed Level 1, you can Level Up for more information, resources, and to connect to an America in Bloom Advisor.
Level 2: Build Your Community is a full Self-Assessment program aimed to help volunteers, organizations, and municipal leaders add to the vitality and attractiveness of your community.
The Self-Assessment measures a community's commitment and progress in achieving nearly 150 metrics in seven areas of impact: community vitality, floral impact, landscaped areas, urban forestry, environmental initiatives, celebrating heritage, and overall impression. In addition to the Self-Assessment, you'll also receive a 1-hour consultation with an America in Bloom Advisor. Advisors are specially trained in the field of community enhancement and beautification, and offer a wealth of expertise and experience.
For only $299, you will receive:
Full Self-Assessment
1-Hour consultation with an America in Bloom Advisor
Free monthly newsletters
Unlocked access to free online resources
Participation certificate to recognize your local efforts
Level 2 is the perfect interim step in the process of community transformation.
To gain the highest level of achievement in your community, consider leveling up to Level 3, our full, comprehensive community improvement program.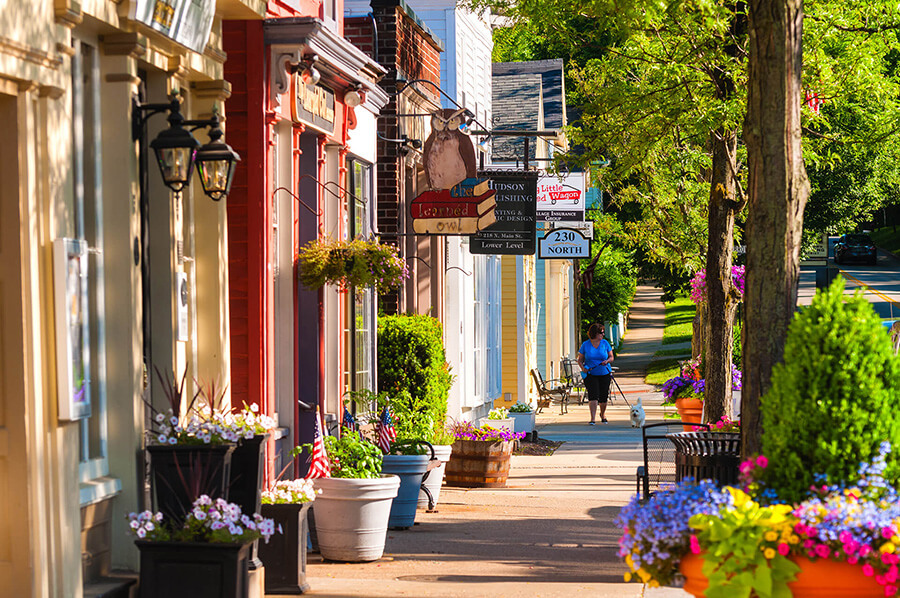 Level 3: Celebrate Your Community, formally known as the National Awards Program, provides a complete roadmap for success by acknowledging and celebrating the big and small things you are doing to transform your community.
Communities involved in Level 3 receive an in-person visit by two America in Bloom Advisors – specially-trained professionals – to tour your community, meet leaders and volunteers, provide coaching and mentoring, and prepare a detailed evaluation that offers comprehensive recommendations for community transformation. Feedback from past participants include rave reviews for our consultation and reports, including comments like "outstanding value," "detailed," and "inspiring."
You'll receive:
Free monthly newsletter
Unlocked access to free online resources
Access to two America in Bloom Advisors
Full Community Improvement Report
Eligibility for National Awards
Participation certificate to recognize your local efforts
Access to customizable template for signs and banners
As a Level 3: Celebrate Your Community participant, you'll have the opportunity to earn national awards, a proven way to inspire volunteer efforts and encourage local engagement.
If you have questions on our new programs, or are looking for recommendations on the best fit for your community, please contact us: aib@americainbloom.org
There are many ways to show your support and engage with our national beautification and improvement efforts. Local volunteers spread awareness and organize their communities. Interested in volunteering? Learn more.
Sponsorships, tax-free donations, auctions, and raffles fund our programs and activities. Interested in financially supporting America in Bloom? Learn more.
National volunteers lead our board and serve as Advisors. Interested in serving on the Board? Learn more.